(13-4)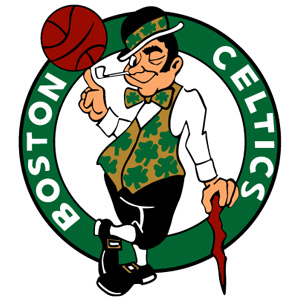 vs.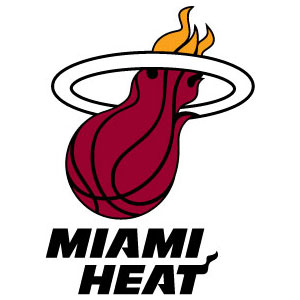 (9-7)





Score: 92-85, Celtics win
For the Boston Celtics, tonight's game against the Miami Heat was a game of three good quarters. The Celtics played three good
offensive
quarters and three good
defensive
quarters. I don't know where the C's "D" was during the first quarter (Maybe it got lost with Rasheed Wallace's jumper?), but it was back to stay in the second quarter, and I don't know where the C's "O" was during the third quarter (Maybe it got lost with Ray Allen's jumper?), but it was there the rest of the game.
For the first half, the Celtics offense was impeccable. It's amazing what the Celtics can do when they realize they aren't strictly a jump-shooting team. I asked for them to continue what they started against Toronto, going inside for easy buckets, and, boy, did the C's oblige -- for a half.


Doc Rivers must have told his big men, "Guys, you are bigger, badder, and more talented than any frontcourt you've played so far. Instead of tossing up jumpers and pretending that you are the size of Earl Boykins, you might as well go down low and get whatever shots you want." And voila, they began heeding his advice, getting easy buckets, displaying exhilarating ball movement, and reminding people that the Celtics are bigger, badder, and more talented than any other team they've played so far.


Offensively, the execution was exquisite. The ball movement was precise. The shots were closer to the basket than normal, and they were falling. The three-pointers still didn't go down, but it didn't matter because the C's were getting every open shot they wanted. Even the Celtics' 2 for 8 downtown shooting was excusable; every three they took was open and every three they took was in rhythm after nice ball movement. The Celtics offense, in the first half at least, was beautiful to watch.


During the second half, or at least the third quarter, the C's looked like a different team. Granted, the Heat picked up their focus and energy quite a bit, but the Celts weren't nearly the same team as they were in the first quarter. They were 0 for 6 from the arc to begin the third, and while the first-half misses were excusable, the third-quarter misses weren't. Instead of being open looks off crisp ball movement, the third quarter threes were contested shots off the dribble. The Celtics stopped looking inside, stopped attacking, and ceased looking like such a cohesive unit.


In the fourth, there was a difference, a pep in Boston's step, and his name was Rajon Rondo. After a quick run by Michael Beasley put the Heat up 74-69, Rondo subbed in and his presence was instantly felt. (Quick rant: What in the hell was Doc thinking with his lineup to start the fourth quarter? Earth to Doc: Neither Rasheed Wallace nor Brian Scalabrine is quick enough to guard Beasley, even if Beasley had been high as a kite, which he evidently wasn't.)


His first possession, Rondo drove the middle and kicked out to Scal for a three. Second possession: Rondo's patented right-hand scoop from the left side for a bucket. Third possession: After knocking the ball off Beasley's leg and out of bounds, Rondo drove the lane and fed Ray Allen for an open three. (Which Ray missed.) Fourth possession: Rondo finishes a fast break with a circus reverse layup in between two Heat defenders while crashing into the basket support. After all that, the Celtics were back in control of the game and well on their way to the win. Rondo's biggest problem on the night, actually, was getting the ball thrown to him. The C's threw away three (that's right, three) outlet passes, looking like a high school girl's team trying to outlet it to Rondo.


Despite the trouble's outletting the basketball, the Celtics had a few other great performances. Kevin Garnett was 11 for 12 from the floor, finishing with 24 points and 8 assists. He started off 7 for 7, running his consecutive field goals made streak to 13, before picking up his lone miss on a turnaround jumper with tough defense from Beasley. Garnett hit some huge shots, especially two jumpers from the top of the key to put the game of the way, and was very aggressive attacking the hoop and getting easy shots.


But my favorite play by Garnett, the one play I was happiest about, probably had the smallest affect on the game. It was when KG picked Dwyane Wade up fullcourt and pressured him while he dribbled the ball up the court. Why did that make me so happy? Garnett used to do that all the time. Whenever he wanted the Celtics to go on a run, whenever he sensed the C's needed some energy, Garnett used to do that. He'd slap the ground, clap in a guard's face, and harass him all the way upcourt. This year, though, until today, he hadn't done it once, and I suspect it's because he felt he didn't have the mobility to defend a guard in the fullcourt. Today, though, he was back into it, and it was against D-Wade, one of the league's fastest and most explosive guards. I hope and believe it's a sign that Garnett himself feels better, and damn, did it get me hyped to see Garnett pulling out one of his old tricks we haven't seen in awhile. (On a maybe-related side note, Garnett did a very good job on Beasley. While Beasley made 'Sheed and Scal look like they were walking in quicksand, he did almost nothing when being guarded by Garnett.)


The other half of the C's twin towers inside, Kendrick Perkins, was also very good. He didn't shoot a lot, but he drew a bunch of fouls, was strong going to the hoop, and had a few good passes, too. My favorite play by Perk wasn't one of his buckets, wasn't one of his 13 rebounds, wasn't one of his three blocked shots, and didn't even count for his lone assist... but boy was it pretty. Perk, after setting a ball screen for Pierce and rolling to the short corner, took a bounce pass from Pierce, turned patiently toward the lane, then scooped a pass past his defender to a cutting KG. KG didn't convert the bucket (he was fouled on the play), but it was an example of just how good the Celtics can be when they move the basketball quickly and intelligently.


Ray-Ray was solid and, despite an off shooting night, played great defense on Wade down the stretch and contributed to the C's win. Still, I think it's about time Ray snapped out of his three-point malaise. After all, he's one of the NBA's best three-point shooters ever, right? This season, he's looked more like Tony Allen than Ray Allen from behind the arc. It's only a matter of time before Ray starts shooting the ball well, but damn it, Ray Allen, hurry up and shoot like you're Ray Allen.


Still, Ray was one of the staples of a Celtics defense that finally looked like the Celtics defense. Ray contested Dwyane Wade's jumpers and kept him from scoring too easily. The Celtics knew he'd score -- after all, he's Dwyane Wade! -- but wanted him to have to work for his points, and made him -- and the rest of his teammates -- do that. After a first quarter in which the C's defense looked downright Raptors-ish, they picked it up the rest of the game and really buckled down. The C's had seven blocked shots, and contested the three-point line very well -- which they haven't done recently -- forcing the Heat into 2 for 15 shooting from the arc.


While the story in this game was the C's experience and knack for making big plays when they needed them, the surprise of the game goes to Michael Beasley. I knew Beasley could score, and I knew he's a very talented offensive player, but I had never before seen Beasley be such a presence on the defensive end of the floor. Beasley had an early-fourth quarter stretch where he was absolutely unstoppable, but I thought it was the third quarter when he really made his mark.


During that quarter, the Heat held the Celtics to only 12 points on 26% shooting, and it was Beasley (yes, the same Michael Beasley you -- and I -- thought had never played a good possession of defense in his life) who was the driving force behind the stifling defense. He was everywhere, deflecting passes, stealing passes, and skying for rebounds. I'd never seen Beasley play so hard, and I was very surprised to see him be such a disruptive defender. Even offensively, Beasley looked to be much improved. He didn't fall in love with his jumper, and was very content to earn his points with putback buckets, good cuts to the hoop, and drives by slower defenders. Beasley still took a few jumpers, but they were all in the offense and none of them were forced. He was, certainly, the biggest surprise of the night. He was so good I don't even want to make a weed joke, because it would take away from his great play. (Fighting the urge, fighting the urge... DOH!) Oh well, here goes: He played as if Erik Spoelstra told him he could only smoke a joint after the game if he gave his all on every play.


As far as the other players go, Wade did what Wade does, scoring 27 points to go along with 6 assists and 5 rebounds. Rasheed did what Rasheed does, picking up a technical foul. (For saying "And-one" after a made bucket. Yes, he said it loudly, and yes, he said it animatedly, but a professional basketball player should never receive a technical foul just for saying "And-one." Under any circumstances.) Rasheed also played more in the post, especially in the first half, showcasing his low-post talent that still does exist somewhere behind all those bricked threes. Jermaine O'Neal, despite getting his shot blocked by Kendrick Perkins on a few occasions, looked like a borderline All-Star. Paul Pierce had a great first quarter (ten points), but more or less disappeared afterwards and turned it over too often. Udonis Haslem hit some open jumpers, Marquis Daniels didn't do much but had a very nice dump-down to KG for a dunk, and Joel Anthony should not be in the NBA.


Am I missing anything? Probably. But it's late, I'm getting tired, and Bill Simmons' The Book of Basketball is calling my name. (Jay, Jay, Jay...)